MOBILE MARKETING:
Reach the International Travelling Shopper
Do you have difficulties to attract international travelling Shoppers to your offline store?
Do you wonder how to reach the Travelling Shopper while he is on the road?

We proudly present to you the solution for your challenges:

Mobile Marketing!

Mobile Marketing gives you the opportunity to communicate the Travelling Shoppers directly via their mobile devices!
Reach them while they are in your destination.

Ad material is presented only to predefined target group.

Ad material is sent out based on the location to generate valuable leads.

The majority uses their mobile devices as primary internet source.



Reaches targets as soon as they are in the destination.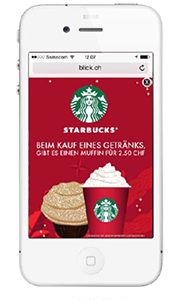 Target arrives in the destination
Target turns on mobile device
Ad server recognizes location of target
Ad server identifies target group characteristics
Ad material chosen based on location and characteristics
Ad server books Ad space visible to target
Ad displayed in Apps & on Websites
Target is redirected to landingpage