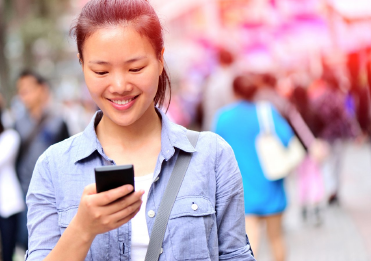 Nowadays, consumers have been growing increasingly demanding due to the various online channels where they could easily acquire and spread information within their network. Chinese consumers, as a strong contributor to the worldwide market, are the most representative group to display such behavior. They crave for fast services, rely on social media channels, and value "word of mouth" recommendations. The #1 Snack Content from China Smiling offers you 8 tips as to how to market to Connected Chinese Consumers.
Click here for more.
ABOUT US
Global Smiling offers all that you need to communicate with and market to country-specific travellers
through digital channels.
We are the digital marketing agency for global traveling shoppers, housing the top European, Chinese and Russian marketing experts.
Our offices in Hamburg, Chongqing and Moscow provide the best cross-border communication and marketing solutions to increase consumer base.
Our passion, dedication and professionalism towards our work win us a great deal of positive feedback from industry leading companies.
CONTACT US
Any requests?
Just drop us an email using the form below. We like to chat.
KEEP IN TOUCH
China Smiling
Lippeltstraße 1
20097 Hamburg
Germany

Tel: +49 (0) 40 307 026 70

info@chinasmiling.com